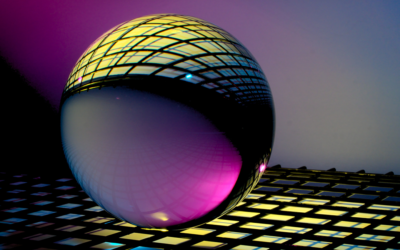 Quantum computers pose a threat to current cryptography, but there is constant debate about when they will be capable of breaking current...
FiRe 2019 Interview with CEO Paul Clayson
Cracking the Code of Cicada 3301—Featuring Chief Cryptologist, David Gotrik
AGILEPQ PARTNERS WITH CENTRI
New Agreement Strengthens Full Scale IoT Security Technology
March 11, 2020
AGILEPQ AND AEGEX ANNOUNCE NEW PARTNERSHIP
Cutting-Edge Technologies Combine to Provide Quantum-Safe Data Security on Hazardous-Environment Sensor Platform
February 18, 2020
AGILEPQ NAMED A 2019 FIRESTARTER INNOVATOR
AgilePQ Honored by the Future in Review Conference
October 29, 2019
AGILEPQ ANNOUNCES REVOLUTIONARY BREAKTHROUGH IN IOT ENDPOINT SECURITY
AgilePQ SLiM delivers data-in-transit security specifically designed for the billions of vulnerable constrained IoT endpoints
Sept. 27, 2018
AGILEPQ SECURES IOT ENDPOINTS WITH KEY PARTNER
AgilePQ and iBoT achieve a breakthrough milestone in the IoT industry by providing scalable IoT security to Class 0/1 endpoints for Global 500 company products
Sept. 27, 2018
Whitepapers
Colonial Pipeline Co.
Ransomware Attack
On Friday May 7, 2021, Colonial Pipeline Co. shut down Operational Technology (OT) and Information Technology (IT) networks in response to a ransomware attack perpetrated against its IT networks. 
Whitepapers
Consequences and Risks of Security Breaches from Internet of Things Devices
What are the implications of IoT cybersecurity attacks for commercial and government organizations? This paper explains the consequences and risks of security breaches through constrained IoT devices and how they can be prevented.
Whitepapers
A Guide to Post-Quantum Security for IoT Devices
AgilePQ has developed patented technology to protect IoT devices from current and future threats. This paper explains how the company achieves a level of security that is resistant to quantum computing attacks, ensuring that governments and enterprises can secure their systems, data, and networks today and well into the future.
Whitepapers
SLiM Security for Cellular, Satellite, and Constrained Networks
Security standards introduced in the 1990s have not kept pace with the rapid growth in the number of IoT devices—creating a weak link for attackers to exploit. This paper discusses this issue and explains how IoT devices can be secured to reduce this rapidly expanding attack surface.
Get In touCh
Schedule a
demo today.
Seeing is believing. With AgilePQ, you'll turn your IoT devices from a corporate liability into a quantum-safe, NIST compliant, security solution.
Safe today. Safe tomorrow.
10653 River Front Parkway, Suite #140
South Jordan, UT 84095
833.244.5377
Info@agilepq.com